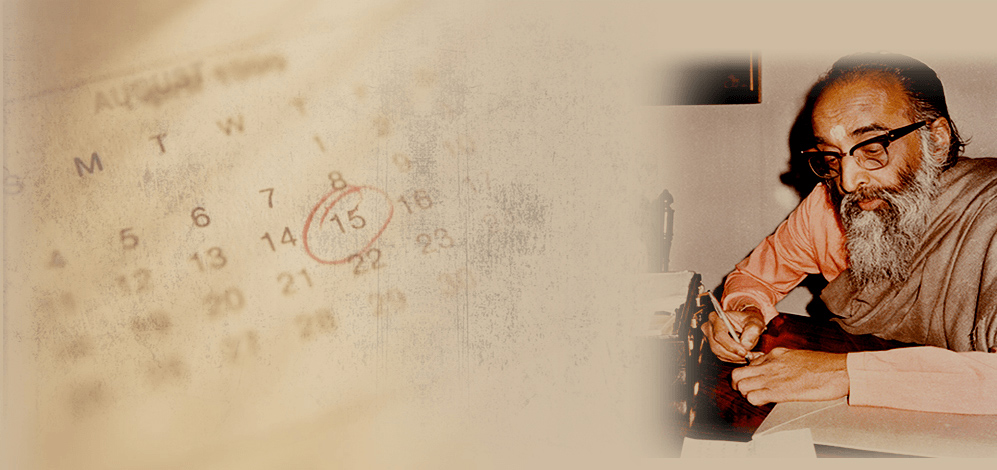 Events


To listen is not merely to hear.|We in life, hear but very rarely do we know how to listen.|To Listen is to hear, with an intellectual alertness and attention of awareness.
- - Swami Chinmayananda
Ahmedabad Events
Global Events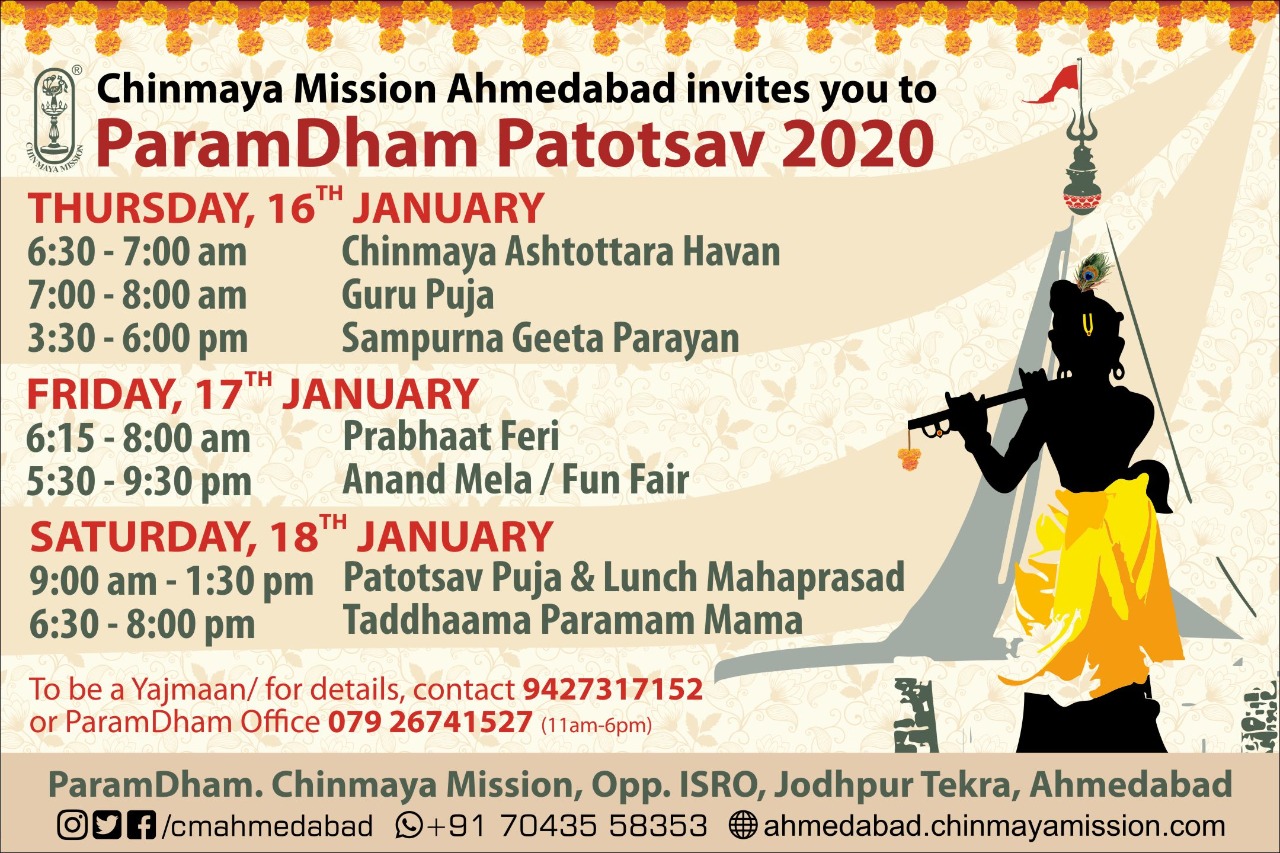 Hari Om! All are invited for the 3rd Patotsav of our #ParamDham temple...
Read More..
---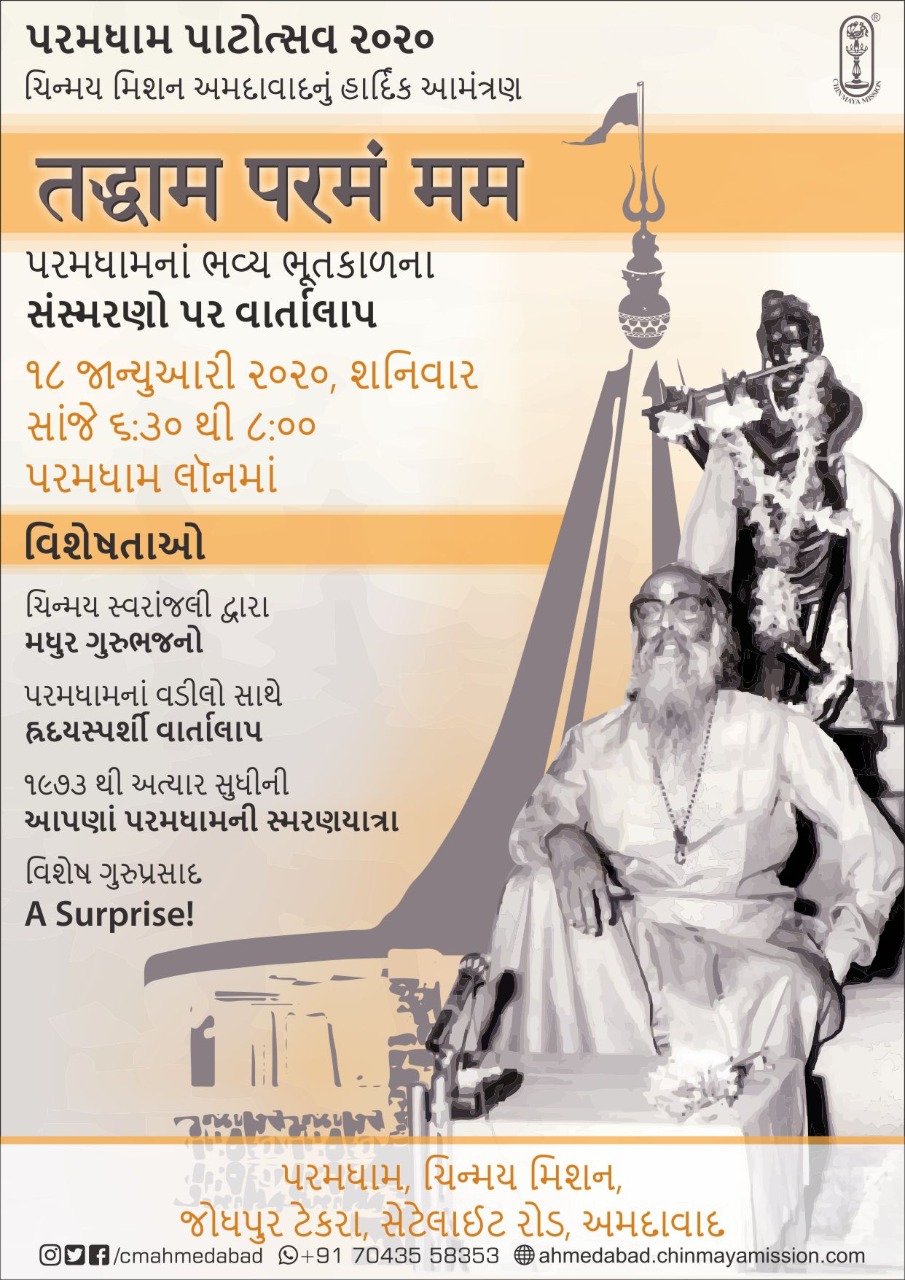 Hari Om! A talk show on the glorious journey of our ParamDham...All are invited
Read More..
---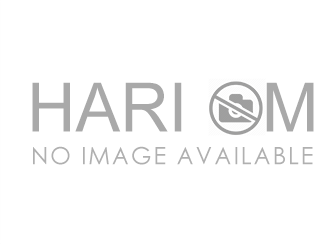 Hari Om! This Republic day, Chinmaya Yuva Kendra Ahmedabad invites youth (13 to 28 years) for a special workshop. Register Today at www.bit.ly/india2020chyk
Read More..
---