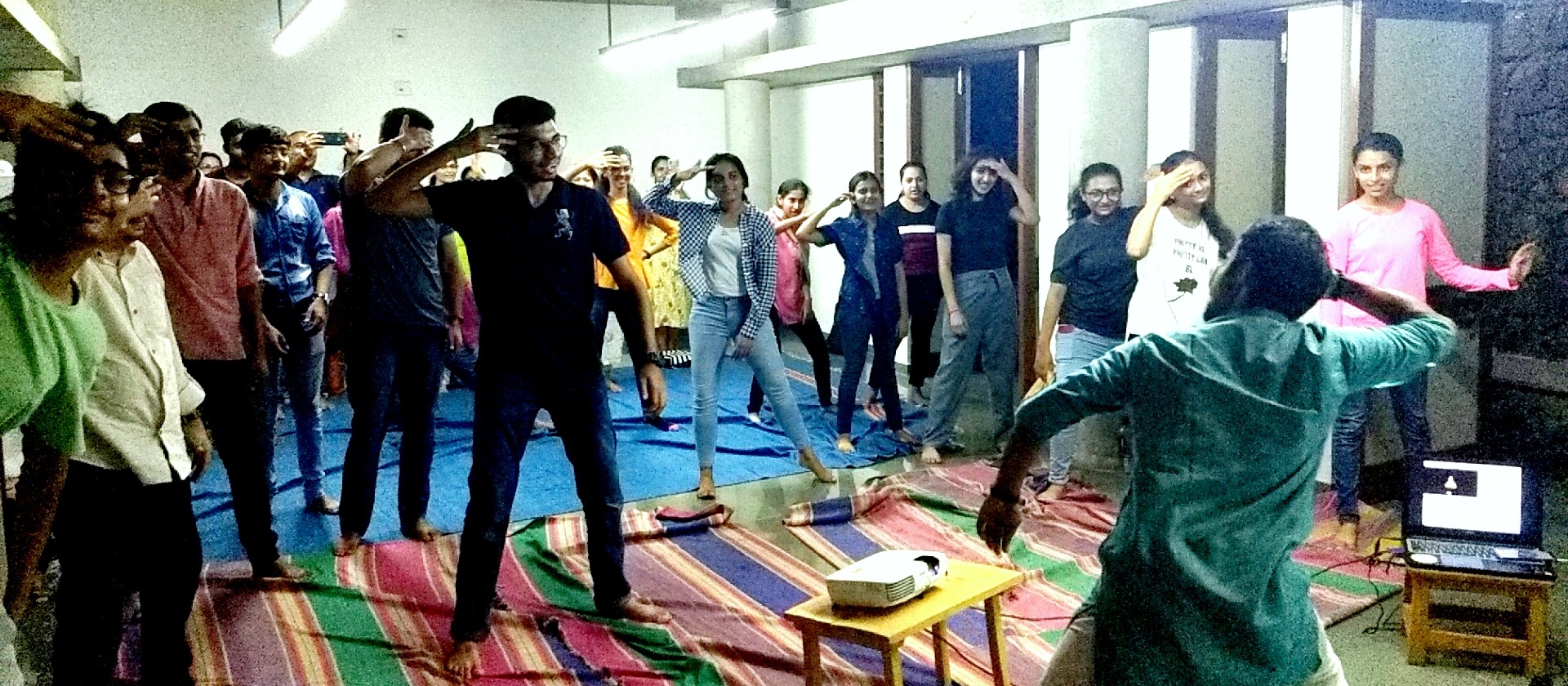 People say that transformation happens from within. But as far as we know, this saying to some measure only applies to us -human beings. But what about the nation? Does the nation have a within too? It does indeed. It is none other than YOUth. And India is privileged to have the highest population of youth than anywhere else in the world. So, it doesn't take much to figure out that to change the nation, we need to change the Indians, starting with the youth, who are about 70% of our total population.
Chinmaya Yuva Kendra (CHYK) Ahmedabad hosted one such life-changing workshop on 20th July 2019 at ParamDham for youngsters aged 13 to 28 years called iTransform. The workshop was conducted by a highly dedicated CHYK member from Mumbai – Tapan Parikh who has inspired students at more than 700 such sessions all over the country.
The session started with a quiz of current affairs which included everything from Bollywood, recent celebrity weddings to the VP of India. It was a sorry sight to see youngsters knowing everything about the former, but almost nothing about the latter.
An inspirational video was shown right after, which talked about how the most amazing and wondrous transformations occurred when individuals realized their potential and the need to work for their nation. A few of the many transformed were Mahatma Gandhi, JRD Tata, Swami Vivekanand, Sachin Tendulkar and the illustrious Swami Chinmayananda.
These personalities transformed, but, how can we? There are 3 steps, which can be simply put as the acronym ACT
A – Appreciate what you have. Unless we, as Indians do not appreciate all that we have, we can't go running after things we don't.
C – Be the Change. Unless each person changes him/herself, we cannot hope for the society and eventually, the country, to change itself.
T – Transform. Every individual needs to transform, at not just one, but seven levels for true transformation of the self. Transform the Indian, India transforms.
The workshop beautifully explained how each individual can contribute towards his/her nation, no matter which field they excel in and how every citizen of the country is needed to establish the country at new heights. The workshop concluded with an energetic dance and a spurring Chinmaya Mission pledge: "We believe that the service of our country is the service of the Lord of lords.
I Transform, India transforms. Jai Hind!
–  Report by Kshitija Desai (Junior CHYK member Ahmedabad)